Donors are the major funding source for the BPLS Foundation. We receive contributions from area businesses and private individuals in support of summer reading, as memorials to loved ones, and just because!
Past Donors Made the Library System Possible
During construction of the new library buildings in the 1990s, hundreds of companies and individual contributors came together to help fund the six libraries throughout the county. Without these dedicated and generous individuals, we would not be the bright, comfortable, technologically advanced library system we are today. You can see a list of those donors here; those who donated $1000 or more were given a leaf on our wall of honor tree.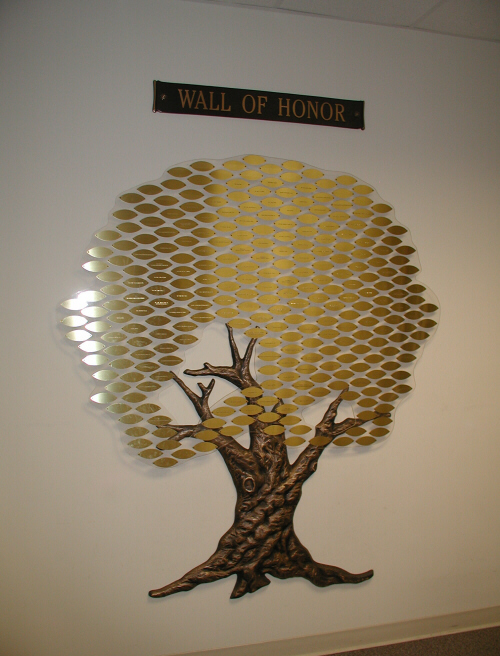 Friends of the Library Groups
Our Friends Groups at Big Island, Forest, Moneta, and Bedford are an invaluable source of funds for library projects, and are consistently our largest donors each year. Through bake sales, membership dues, book sales, concerts, and more, our Friends say yes when we ask for project support. Please help the Friends help us by attending a concert presented by the Friends of the Bedford Library, buying some delicious baked goods at the Moneta Friends annual bake sale, buying a chance to win an beautiful basket created by the Big Island Friends, or purchasing gently used books to give as gifts from the Forest Friends. And they are always looking for new members to join and help out with projects as well!